dodatkowe informacje o produkcie
moduł ten umożliwia dodanie dodatkowych informacji o produkcie we wskazanych miejscach strony produktu.
możesz dzięki temu dodać np. video youtube, video z innego portalu, obrazki, rozmiarówkę, bannery, dodatkowy opis czy ważne informacje. Ten moduł prestashop pozwala na umieszczenie dodatkowych informacji - to od Ciebie zalezy jakie będą to informacje (masz pełną dowolność - możesz korzystać z kodu html / css / js itp.). Ten addon umożliwia dodanie własnych treści we wszystkich możliwych tzw. hookach na stronie produktu.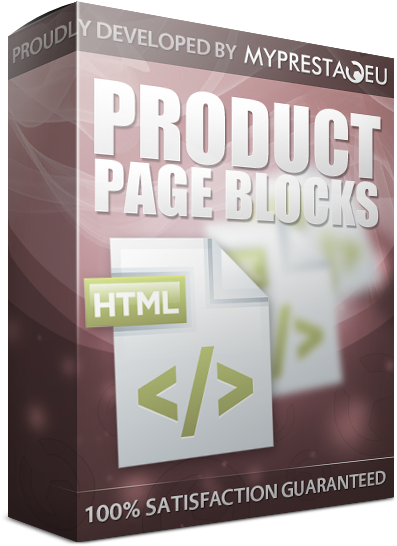 więcej informacji o module znajdziesz na jego oficjalnej stronie
http://mypresta.eu/p...e-produktu.html
moduł jest w pełni przetłumaczony na język polski.