Facebook Fan Coupon Tab prestashop
Facebook coupon module for PrestaShop 1.6, 1.5, 1.4, 1.3 is a great way to increase sales in your shop based on prestashop e-commerce platform. This module allows you to give individual coupon codes for your fans right on your facebook fan page.
Addon creates a special tab on your fanpage, where customers after like can see their own coupon image with code.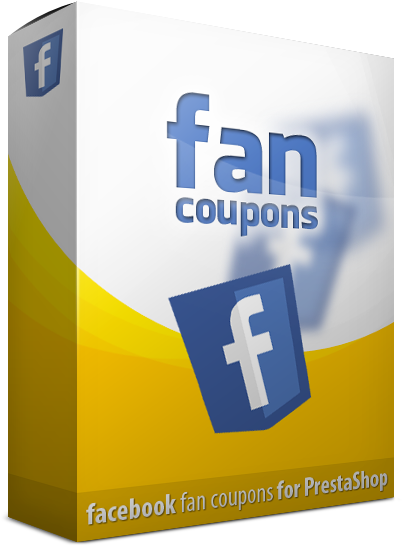 more information about this module you can read here:
Facebook Fan Coupon Tab prestashop