Product page modal window popup
With this prestashop module you can easily create popup window on selected products pages.
In this modal popup window you can display any content you want, for example video, image, or text content.
You can specify detailed settings of popup, like colors, background, overlaycolor etc. - module allows to use advanced tinymce rich text editor. You can create as many popups as you want.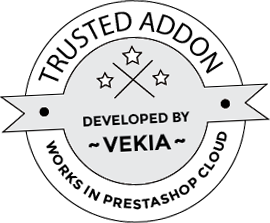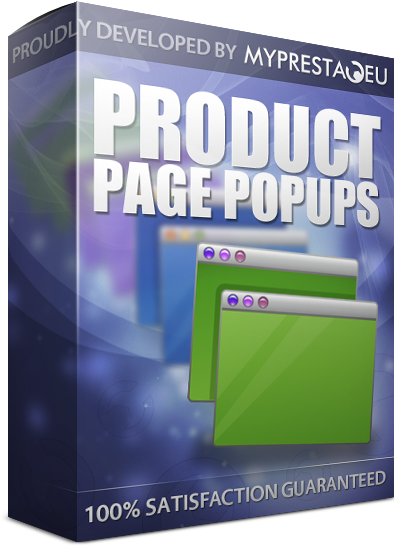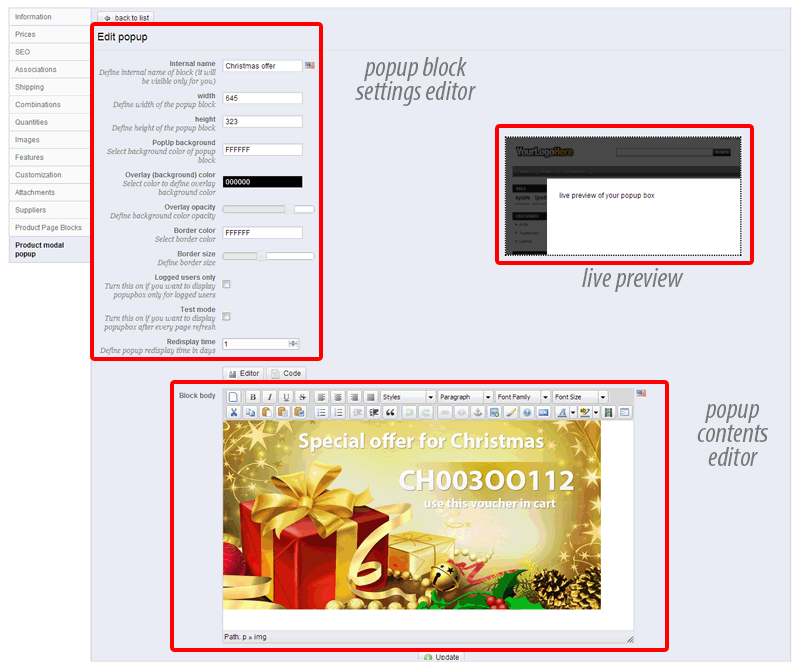 example of how module works (with responsive contents)