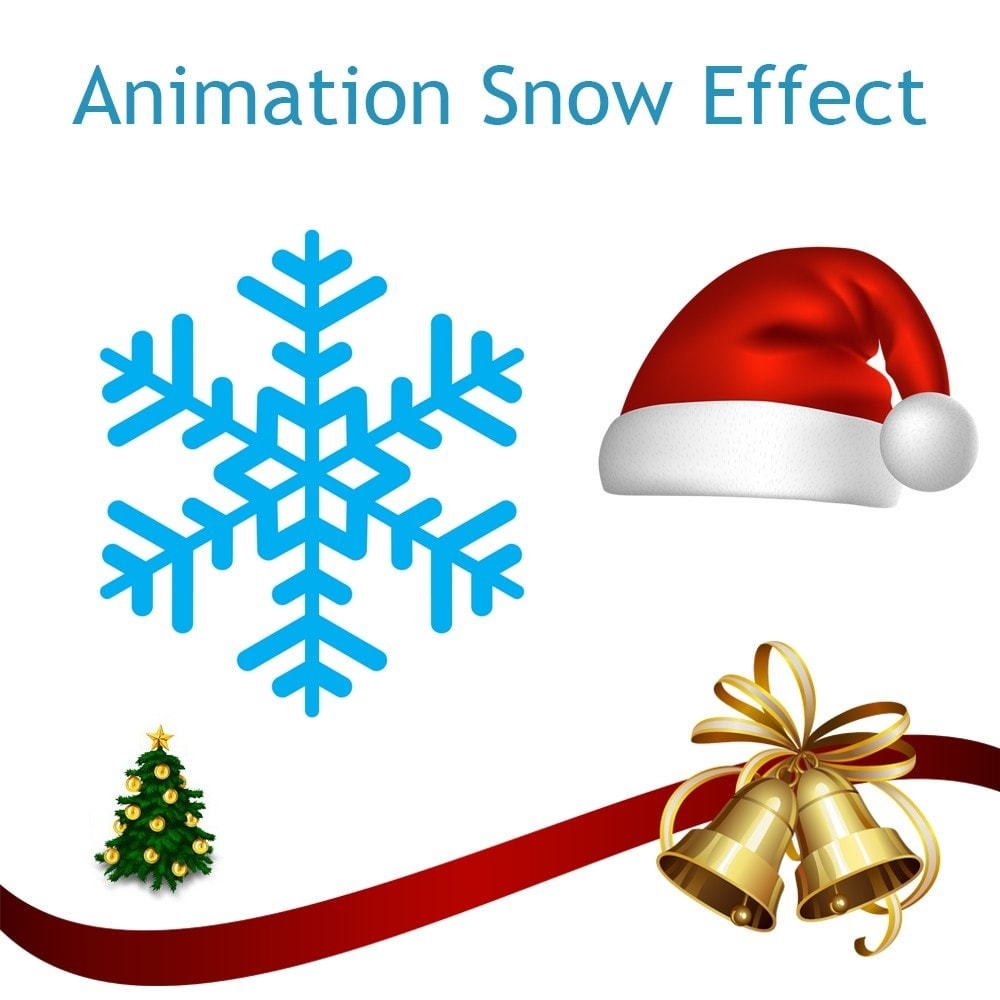 Description
This module will give your store a real holiday cheer, and bring smiles to your customers' faces. This module adds a subtle snow effect to your website and is very simple to setup. You can easily display falling snow flakes in an appealing fashion on your shop during the winter holidays or for any other reason. Our module is the perfect goodie for Christmas time. Adding an animation effect of falling snow is a quick and easy way to keep your site looking current during the holidays for your site's users.
Features
Super easy install and customize.

Selecting the number of snowflakes.

Unlimited snowflakes colors.

Selecting min and max size snowflakes.

New Year / Christmas Wish Feature.

Responsive & Touch enable.

Simple and Friendly user interface.

Compatible with all web browsers.

Multi-language and Multi-store ready.

Support and well documented.

Support and well documented.
Video Settings